Yemen clashes with Security Forces, firing indiscriminately.
(CNN) -- The toll from reported clashes between Yemeni security forces and anti-government protesters in Taiz grew to 11 dead and 160 wounded, medical officials said Monday.
Security forces opened fire on tens of thousands of demonstrators on Sunday in an effort to disperse them, witnesses told CNN. Hundreds of protesters responded by throwing rocks at the security forces, which drew more gunfire from the troops, witnesses said.
The developments came on the same day embattled Yemeni President Ali Abdullah Saleh met with top military and security officials to talk about "hostilities and crimes" occurring in his country, the Yemeni State News Agency reported.
Saleh has been resisting protests calling on him to step down after 33 years in power.
The recent fighting has raised fears of a full-blown civil war in Yemen, an impoverished, arid and mountainous nation that has been a key U.S. ally in the battle against the al Qaeda terrorist network.
Yemen soldiers killed in 'al-Qaeda-held town'

At least four soldiers ambushed in Zinjibar hours after security forces opened fire on protesters in Taiz, killing 20.

Last Modified:

29 May 2011 22:30

Anti-government demonstrators have been holding protests for weeks in several cities across Yemen [AFP]

At least four Yemeni soldiers have been killed and dozens injured in an apparent ambush as they travelled to Zinjibar, a southern city reportedly under the control of al-Qaeda fighters, a security official has said.

Reports also said 20 people were killed on Monday in the southern city of Taiz after soldiers loyal to Ali Abdullah Saleh, the entrenched president facing months-long protests to end his 33-year rule, opened fire indiscriminately on a protest camp.

Medical sources did not give further details on the violence in Taiz, but said the death toll was likely to rise.

The security official who spoke about the attack in Zinjibar said he not did not know who was responsible and gave no figures of the injured soldiers.

Earlier on Sunday, Al Jazeera received reports from residents of up to 300 fighters entering Zinjibar and taking over "everything". The fighters were alleged to be al-Qaeda members.
Opposition leaders accused Saleh of allowing Zinjibar, on the Gulf of Aden, to fall to al-Qaeda and allied fighters in order to raise alarm in the region that would in turn win him support.

The latest unrest in Zinjibar came days after troops loyal to Saleh clashed with Hashed tribesmen who support the opposition.

Tents burnt down

A tenuous truce was reported on Sunday, but unrest erupted when security forces tried to storm Taiz's Liberty Square, where hundreds of anti-government demonstrators have been camped for days.
The security forces set fire to some tents of the protesters and fired water cannons and tear gas at the crowd, Al Jazeera correspondents said early on Monday.

The violence in Taiz came as seven explosions were heard north of the capital, Sanaa, on Sunday, according to local residents.
"There are a number of explosions, heavy explosions, that have shaken the area," Mohamed al-Qadhi, a Yemeni journalist, told Al Jazeera by phone from Sanaa.
"We have also heard heavy gunfire exchanged between the two sides. We cannot exactly figure out where the explosions have taken place."
Separately, rocket attacks by government forces were reported in the tribal area of Arhab in south Yemen where fighting has taken place in the past, Al Jazeera's correspondents said.
People were fleeing the area, but there were no reports of casualties as yet.

Deal rejected

Saleh has refused to sign a deal, mediated by Gulf Arab states, to start a transition of power aimed at averting civil war in Yemen.

A breakaway military group called for other army units to join them in the fight to bring down Saleh, piling pressure on him to end his rule over the destitute country.
Generals and government officials began to abandon Saleh after deadly crackdowns on protesters started in force in March.

There have been no major clashes yet between the breakaway military units and troops loyal to Saleh.
Yemen borders Saudi Arabia, the world's biggest oil exporter, and sits along a shipping lane through which about three million barrels of oil pass daily.

Army officers joined the people
اليمن: مظاهرات "سلمية" والطيران الحربي يقصف مناطق قبلية

آخر تحديث:

السبت، 28 مايو/ أيار، 2011، 09:15 GMT
اليمن: صراع النخب

آخر تحديث:

الجمعة، 27 مايو/ أيار، 2011، 04:45 GMT


The time for sweet-talking Yemen leader is over
May 27, 2011 4:35 p.m. EDT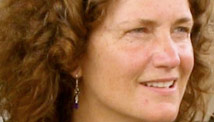 STORY HIGHLIGHTS
Letta Tayler: Yemen incident when pro-government mob trapped diplomats a wake-up call
She says U.S., EU, others deplored act but have not cut funds, weapons to Saleh regime
She says donor countries have instead tried to sweet-talk Saleh to go; this won't work
Tayler: Nations must cut funding till violence stops; push U.N. sanctions; deal with Yemen
Editor's note: Letta Tayler is a Yemen and terrorism-counterterrorism researcher at Human Rights Watch and a former foreign correspondent for Newsday.
(CNN) -- There may be a silver lining to the recent diplomatic incident in Yemen, in which pro-government mobs blockaded U.S., European and Arab ambassadors inside an embassy as they waited -- in vain -- for President Ali Abdullah Saleh to sign a deal to relinquish power.
The ambassadors were unharmed, but perhaps their brush with the government's heavy-handed tactics will serve as a wake-up call. After witnessing their diplomats essentially held hostage by a regime they bankroll, the United States, the European Union and Gulf states should respond to Saleh's abusive behavior by freezing security assistance and seeking action by the United Nations Security Council.
We don't know whether Saleh engineered the siege to give diplomats a preview of the mayhem he claims would ensue if he were forced from power. If so, he is playing with fire. Since the embassy blockade, scores of fighters have been killed in clashes between Saleh's forces and opposition militiamen. A show of anarchy could quickly become reality in a country where many people are armed and desperate and the rule of law runs shallow.
Gangs doing the government's dirty work are nothing new in Yemen. Since February, security forces and pro-government assailants have killed at least 146 people in repeated attacks on peaceful protesters seeking to end Saleh's 33-year grip on power. Human Rights Watch
has documented
how, in many cases, these gangs opened fire or struck protesters with clubs and stones as security forces either stood by or facilitated the attacks.
Yemen's donors, including the U.S. and the EU, have deplored the violence and urged Saleh to step down. But they have failed to ratchet up the pressure by officially suspending the hundreds of millions of dollars in weapons and other security assistance they send to Yemen each year.
That includes more than $252 million that the U.S. has spent in the past two years alone to help Saleh's government take on Yemen-based al Qaeda in the Arabian Peninsula. But some governmental recipients of aid, such as the Central Security forces and the Republican Guards, have also been shooting peaceful protesters.
In lieu of firm action, donor countries have tried to sweet-talk Saleh into leaving on his own terms. Indeed, when ambassadors from the U.S., Kuwait, Oman, Britain and other EU countries gathered Sunday in the United Arab Emirates Embassy, they were preparing to head to the presidential palace to watch Saleh sign an exit deal that included blanket immunity not only for him but for relatives who run his security services.
Instead, hundreds of men surrounded the Embassy, brandishing guns and sticks, denouncing the exit pact and attacking the motorcade of the head of the Gulf Cooperation Council, the deal's chief negotiator. Hours passed before the government dispatched helicopters to airlift the ambassadors out. Saleh, for a third time, refused to sign the exit pact.
Hours later, his security forces stormed the house of a powerful sheikh in the capital, Sanaa, setting off days of armed clashes between government and opposition gunmen that have left scores of fighters dead and killed a half-dozen key tribal leaders as they were trying to negotiate a cease-fire. Elsewhere in the city, armed Saleh loyalists roam the streets, setting fires and assaulting alleged opposition members with impunity. "Fear is everywhere," one activist texted me. "It is like the gangs of New York in the (19th) century."
Before the crisis deepens, the U.S., the EU and their Arab allies should jointly freeze all security-related assistance and weapons sales to Yemen until authorities stop the violent crackdowns, conduct independent investigations into the attacks, prosecute suspected perpetrators, and compensate victims.
They also should jump-start discussions on bringing Yemen before the U.N. Security Council for possible sanctions. And they should press the U.N. Human Rights Council, which begins meetings in Geneva on Monday, to stop stalling on holding a special session that would specifically deal with Yemen.
If talks resume on an exit deal, negotiators should revoke all promises of immunity for serious human rights violations, which seem only to have encouraged Saleh's forces to continue unlawful attacks on protesters.
Yemen's donors and neighbors are right to be deeply concerned about the Yemen-based branch of al Qaeda and to question whether the group will benefit from a security vacuum after Saleh leaves office. But a foreign policy based solely on security concerns is bound to fail by alienating local populations.
As President Obama said last week, "Failure to speak to the broader aspirations of ordinary people will only feed the suspicion that has festered for years that the United States pursues our interests at their expense."
If the U.S., the EU and Gulf states don't stop training and arming a regime that kills peaceful protesters to stay in power, they risk stoking the flames of extremism rather than fostering Yemen's democratic development. The consequence could be far more problematic than a brief blockade of diplomats.
US urges Yemen's Saleh to step down
Yemen's president refuses for a third time to sign deal and hand over power, prompting wide condemnation.
Last Modified: 23 May 2011 09:07
EmailPrintShareSend Feedback
US secretary of state Hillary Clinton is accusing Yemen's president of turning his back on his commitments after he rejected a deal to step down.
Clinton urged Ali Abdullah Saleh on Monday to sign the US-backed agreement in order to prevent further chaos that has consumed Yemen for the past three months.
"We urge him to immediately follow through on his repeated commitments to peacefully and orderly transfer power and ensure the legitimate will of the Yemeni people is addressed. The time for action is now," Clinton said in a statement.
Despite intense diplomatic pressure from Yemen's Gulf Arab neighbours and Western mediators, Saleh rejected the deal that would have given him immunity from prosecution.
The mediators were hoping to bring an end violence in which more than 170 Yemeni demonstrators have been killed.
"The United States is deeply disappointed by president Saleh's continued refusal to sign the Gulf Co-operation Council initiative," Clinton said.
Remains defiant
It was the third time an agreement for him to leave after 33 years in power had fallen through at the last minute.
"President Saleh is now the only party that refuses to match actions to words," Clinton said, adding that the other parties to an agreement already had signed off on it several times.
Click here for more of Al Jazeera's special coverage
Saleh refused twice before to sign the agreement. But this weekend it had appeared he was finally relenting, under intense pressure from his allies, the United States and Gulf Arab countries that mediated the accord.
The opposition parties signed the accord on Saturday, and the Yemeni president grudgingly promised he would sign the following day.
Instead, the defiant leader showed his determination to cling to the power he has held for 32 years, despite increasing isolation.
His regime unleashed hundreds of armed loyalists into the streets of Sanaa on Sunday in an apparently orchestrated campaign to demand he not step down.
Saleh supporters, armed with guns, knives and swords, trapped US, European and Arab ambassadors at the diplomatic mission of the United Arab Emirates (UAE) in Sanaa.
The diplomats had gathered at the embassy, waiting to be taken to the presidential palace for the expected signing at noon.
Embassy siege
Security forces broke up the crowd after several hours of letting them besiege the embassy on Sunday. Clinton said the US was outraged about the incident.
"We condemn this action and call on President Saleh to meet his international obligations to ensure the safety and security of all foreign diplomats and their staffs working in Yemen."
The diplomats were reported to have left by helicopter, after the UAE urged Yemeni authorities to secure its embassy.
Yemeni state TV later showed several top figures from Saleh's ruling party signing the accord as the president and Gerald M. Feierstein, the American ambassador, watched. But Saleh himself refused.
Saleh said afterward he would not do so unless opposition leaders come to the palace and sign it as well in public, not "behind closed doors".
"If they don't comply, they are dragging us to a civil war, and they will have to hold responsibility for the bloodshed in the past and the blood which will be spilled later on because of their stupidity," Saleh warned in an address on state TV.
The opposition appeared to dismiss Saleh's demands that they participate in a public signing.
GCC anger
Yemeni opposition official Abdul-Malak al-Mukhlafi said the mediators from the Gulf Cooperation Council - a grouping of six Gulf Arab nations - had set down in a three-page document the details of how the deal was to have been signed and that any change in that process was considered a breach of the agreement.
"This regime is taking the world and its people lightly," he told The Associated Press news agency.
"We ask the international and regional community to pressure the regime and force it to respect the will of the people, and to impose sanctions that will make it respond to the people's demands."
In Riyadh, the Saudi capital, five foreign ministers from the Gulf council held an emergency meeting on Sunday to discuss what happened.
A Saudi diplomat said there is "anger" over Saleh's position. He spoke on condition of anonymity because he was not authorised to talk to the media.
The ministers decided to suspend the initiative "because conditions were not ripe," according to a statement from the meeting. Still, they urged Saleh to sign in the "soonest possible time," he said.
Shelling shakes Yemeni capital

Threat of civil war grows as fighting between forces loyal to Ali Abdullah Saleh and tribal fighters spreads from Sanaa.

Last Modified:

26 May 2011 00:26



Yemen more dangerous than Libya.

RELATED TOPICS
Ali Abdullah Saleh
Sana'a
Yemen
Hundreds of al-Hashid tribal members occupied and surrounded the SABA news agency compound and the tourism building in Sanaa after fighting with government forces in the Hasabah neighborhood.
Other ministry buildings in Hasabah also have been seized. They are the Interior, Trade and Commerce, the Education and the Local Administration headquarters. These and other government buildings in Hasabah were evacuated Tuesday night by the Interior Ministry as fighting raged.
Yemeni state-run television said supporters loyal to the al-Hashid tribe were shelling government facilities.
The fighting broke out after a regionally brokered deal calling for Yemeni President Ali Abdullah Saleh to leave office fell through. Saleh himself is a member of the al-Hashid tribe, a huge and powerful entity with many strands.
After a march Friday, during which dozens of anti-government demonstrators were killed, Sheikh Sadeq al-Ahmar, a leader of the main opposition al-Hashid tribe, embraced the anti-government demonstrators and broke ranks with the president. Since then, more and more tribal members have turned their backs on the president as well.
The violence has attracted international attention.
"We expressed our joint concern on the deteriorating situation on the ground," U.S. President Barack Obama told reporters Wednesday in England with British Prime Minister David Cameron.
U.N. Secretary-General Ban Ki-moon expressed fears that the battles might further destabilize the situation and called for "an immediate end to the fighting" and the continuation of efforts to resolve the country's political crisis.
Saleh's office called media outlets, including Yemen TV, and issued statements from Saleh defending himself.
"I will not be forced by the tribes to enter a civil war," Saleh said. "We will not give in and will fight those who threaten security and stability in the country."
Similar clashes Tuesday killed as many as 41 people -- with both sides claiming casualties. Al-Ahmar said 17 men from the al-Hashid tribe were killed in those clashes. The government said 14 soldiers and 10 civilians were killed.
Yemen, a key U.S. ally in the fight against al Qaeda, has been roiled by protests for most of the year amid anti-government demonstrations that have swept across much of the Arab world. Many of the protesters in Yemen want Saleh to step aside after three decades of rule.




Heavy explosions have rocked the Yemeni capital, Sanaa, as fighting to topple president Ali Abdullah Saleh threatened to pitch the country into civil war.
Residents reported heavy shelling from outside the city in the early hours on Thursday, targeting residential areas. The crackle of heavy gunfire could be heard in different parts of the city.
"The explosions can be heard across town in the south of Sanaa. This seems to be heavier weapons than the machine guns and the mortars of the past few days," one resident said.
The fighting follows months of political unrest in Yemen that has already left scores of people dead, and comes after Saleh refused to sign a GCC-brokered exit deal on Sunday that would have brought and end to his decades-long rule.
Clashes between government forces and guards loyal to Sadiq al-Ahmar, head of the Hashed tribal federation, broke out in Sanaa earlier this week.
In the Arhab region, about 32km northwest of Sanaa, a brigade of Saleh's presidential guard clashed with local tribesmen, indicating that the fighting was spreading outside the capital.
Six government soldiers were killed and 21 injured in that fight, an army official said, speaking on condition of anonymity under military rules. It was unclear if any tribesmen were killed.
So far, 20 government troops and 46 of al-Ahmar's fighters have been killed - bringing the death toll since Monday to at least 69. Scores more were reported injured.
The fighting has sent dozens of families fleeing Sanaa and seeking refuge outside the capital.
Long lines of cars snaked out of the city, bags piled high on their roofs, even as gunmen blocked entrances to prevent tribesmen from bringing in reinforcements, witnesses said.
'I am afraid for my life'
Eyewitnesses said that all roads entering Sanaa were blocked by republican guards, who are under the command of Saleh's son, leaving hundreds of Yemenis trying to enter the capital stranded and forced to spend the night in their cars.
"It's no longer possible to stay in Sanaa. The confrontations will reach all parts of the city," said Murad Abdullah as he left by car.
"I am afraid for my life. I will go to my village in Ibb. The situation there is safe."
Witnesses and officials said al-Ahmar's supporters controlled several ministry buildings, including the trade and tourism ministries, as well as the offices of the state news agency Saba.


For more on Yemen, visit our Spotlight page

Al-Ahmar's fighters also attacked the main building of the interior ministry, whose courtyard came under fire from rocket-propelled grenades, witnesses said.
Yemen's interior ministry blamed the tribal fighters for the violence. In a statement, al-Ahmar accused the regime of trying to "ignite discord and civil war between Yemenis."
Thousands of protesters marched through the capital Wednesday, not far from the clashes, calling on Saleh to step down. Protest leader Mana al-Matari said the marchers remained committed to non-violence and accused Saleh of fuelling the unrest.
In a statement, read by spokesman Ahmed al-Soufi in a meeting with tribal allies, Saleh ruled out a voluntary departure and blasted US-backed efforts to negotiate his exit after 32 years of authoritarian rule.
"I will not leave power and I will not leave Yemen," the statement said. "I don't take orders from outside."
Saleh also threatened that his departure could turn Yemen into a haven for al-Qaeda, playing on US fears, a long-time ally of the Yemeni leader, that the group could extend its influence in the Arabian peninsula country.
"Yemen will not be a failed state. It will not turn into an al-Qaeda refuge," the statement continued. Saleh also said he would work to prevent the recent violence from "dragging the country into a civil war."
Pressure has been mounting from various quarters for Saleh to sign the GCC deal, which requires the 65-year-old to step down from office within 30 days, in return for immunity from prosecution.
Barack Obama, the US president, on Wednesday called on Saleh to "immediately" honour his promise to cede power. The United States also ordered all non-essential diplomats and embassy family members to leave Yemen.
Also on Wednesday, UN Secretary-General Ban Ki-moon called for an immediate end to the fighting, expressing concern that clashes "might further destabilise the situation," UN spokesman Martin Nesirky said at UN headquarters in New York.
By the CNN Wire Staff

May 26, 2011 -- Updated 0955 GMT (1755 HKT)

Thousands of Yemeni protesters demonstrate against President Ali Abdullah Saleh in the city of Ibb on Wednesday.

STORY HIGHLIGHTS

Al-Hashid tribal members occupy several government ministries

The family members of U.S. government workers are ordered out

The U.S. State Department warns against travel to Yemen

Yemeni President Ali Abdullah Saleh backed out of a deal to step down

(CNN) -- The United States has warned Americans against travel to Yemen and advised those in the Gulf nation to depart, citing "terrorist activities and civil unrest."

In addition, the State Department "has ordered all eligible family members of U.S. government employees as well as certain nonemergency personnel to depart Yemen."

The travel warning follows Wednesday's clashes between tribesmen and government forces near Sanaa International Airport.

All arriving flights were diverted to Aden, and no flights were taking off from Sanaa, said a transportation official who asked not to be identified because he is not authorized to speak to the media.

The flight restrictions were imposed as anti-regime tribesmen battling Yemeni forces occupied the government's news agency compound and the tourism ministry in the capital Wednesday, the latest regime entities to be taken over during this week's street battles, witnesses said.

Yemen deal disintegrates Peace eludes Yemen again



Dozens die in renewed Yemeni clashes
At least 38 people killed as fighting continues in the capital between government loyalists and tribal forces.
Last Modified:

24 May 2011 20:50
Clashes have erupted between embattled Saleh's security forces and gunmen from Yemen's most powerful tribe [EPA]

At least 38 people have been killed in heavy fighting in the Yemeni capital between government loyalists and guards of a tribal leader who has sided with protesters demanding an end to president Ali Abdullah Saleh's rule, reports say.
Witnesses said the two sides exchanged sporadic gunfire in Sanaa on Tuesday.
The resumption of clashes after a nighttime lull dimmed prospects for a political solution to a three-month revolt inspired by protests that swept aside the leaders of Egypt and Tunisia.

"Gunmen and soldiers spread out everywhere and the sound of gunfire can be heard from time to time," one witness told the Reuters news agency.
A security official said 14 soldiers were killed in the fighting and 20 others were missing. A hospital official said 24 tribesmen were killed. Both officials spoke on condition of anonymity because of the sensitivity of the matter.

Fighting in the same area on Monday killed seven people, including a civilian bystander.
Tribal mediators
The clashes pitted government troops against guards of Sadiq al-Ahmar, head of the Hashed tribal federation.

The government accused Ahmar's men of igniting the clashes on Monday by firing on a school and the headquarters of state news agency Saba. Ahmar's office said government forces opened fire when his guards prevented them from entering a school where Ahmar said Saleh loyalists were stockpiling weapons.

Early on Tuesday, tribal mediators were holding talks to try to bring an end to the clashes, a source in Sadiq al-Ahmar's office said. Saleh is also from the Hashed federation.
Sheikh Hamid, the brother of Sadiq al-Ahmar said: "We consider this an attempt from Saleh to destabilise the revolution and change it from its peaceful course after he realised he has to leave but we assure you that the revolution will remain peaceful."
The clashes followed the collapse on Sunday of a transition deal mediated by Gulf neighbours that Saleh was to have signed that would have given him immunity from prosecution, ensuring a dignified exit.

The United States and Saudi Arabia, both targets of foiled attacks by a wing of al-Qaeda based in Yemen, are keen to end the Yemeni stalemate and avert a spread of anarchy that could give the global network more room to operate.

Saleh, playing on Western fears of chaos, blamed the opposition for the deal's collapse and warned that if a civil war erupted "they will be responsible for it and the bloodshed".

Rejecting interference
Yet Yemen rejected any interference in its internal affairs and expressed "regret" over France's criticism of Saleh's failure to ink a Gulf-brokered accord on giving up power after months of deadly anti-regime protests, the foreign ministry said on Tuesday.


For more on Yemen, visit our Spotlight page

"Resolving the political crisis in Yemen is a Yemeni affair and the Republic of Yemen does not accept orders from any party ... and rejects any interference in its internal affairs," the ministry said, according to the state news agency.

"This new U-turn is irresponsible and unacceptable," Bernard Valero, a French foreign ministry spokesperson, had told reporters.

"If president Saleh persists in refusing to respect his commitments, France is ready to take up all the consequences, with the European Union and its European partners," he said, without giving details of possible measures.

The Philippines government, meanwhile, offered to fly home all its 1,400 citizens in Yemen on Tuesday as the political violence intensified.

The government also ordered a halt to the deployment of Philippine workers to Yemen but stopped short of calling for a mandatory evacuation.

The wave of unrest in the Middle East and North Africa has displaced thousands of Filipinos working there, with about 26,000 having already fled Libya.

Yemen embassy
May 22, 2011 -- Updated 1535 GMT (2335 HKT)
STORY HIGHLIGHTS
NEW: Gunmen around the embassy have machine guns, pistols and batons, eyewitnesses say
A State Department official believes the Yemeni government is behind the protest
Supporters of President Ali Abdullah Saleh are angry about a deal to ease him out of power
Yemen, a key al Qaeda battleground, is a U.S. ally
(CNN) -- The American, British and European Union ambassadors to Yemen are trapped in an embassy surrounded by gunmen angry about efforts by Arab mediators to ease President Ali Abdullah Saleh out of power, the American envoy told CNN.
U.S. Ambassador Gerald Feierstein said the ambassadors of Saudi Arabia, Kuwait, Oman and the United Arab Emirates are also being prevented from leaving the UAE embassy.
Feierstein has contacted his superiors to say he is fine, a State Department official told CNN. The United Kingdom, European Union and Arab nations did not immediately confirm that their envoys were trapped.
The U.S. official believes the Yemeni government is behind the demonstration in Sanaa, the source said, declining to be named speaking about a sensitive ongoing situation.
Security forces were seen near the embassy but did not try to disperse the protesters, several dozen of who had machine guns,eyewitnesses said. Many more had pistols or batons, they said.
"We are not here to cause damage or hurt anyone, (but) we do not want the Gulf Cooperation Council to get involved in the Yemeni crisis," said Ali Aref, an armed tribesman at the UAE embassy.
Yemeni President Ali Abdullah Saleh delayed signing a deal that would pave the way for his departure from power.
The armed protesters accused the regional body of trying to force Saleh from power and chanted anti-GCC slogans, sources in Sanaa said.
Bahrain's Foreign Minister Khaled al-Khalifa said he was in touch with GCC Secretary-General Abdul Latif Zayani about the situation, calling it "volatile."
Saleh was originally expected to sign a deal Sunday brokered by Zayani, who is also at the UAE embassy.
But the Yemeni president raised a new obstacle earlier Sunday, refusing to recognize the opposition signature on it from the day before.
"President Saleh invited the JMP (opposition alliance) to sign the ... proposal at the presidential palace at 3 p.m. today. We hope the JMP accepts President Saleh's invitation," said Tareq Shami, a spokesman for Yemen's ruling party, the General People's Congress (GPC).
He insisted that the demand is not a complication, but rather common sense.
"Any agreement should never take place in closed-door meetings. This is commonly known and Saleh does not want to start the transition period in such a way," Shami said.
Thousands of Saleh supporters blocked roads leading to a building where Saleh was meeting with senior offcials from the ruling party Sunday, saying they would not let the president leave the compound and sign the proposal.
"We will not allow him to sign and step down in thirty days. The GCC proposal is against the will of the Yemeni people," said Sabri Ali, a Saleh supporter. "We will stand with Saleh against the criminals in the JMP and will not accept anyone to rule us expect Saleh."
Tribal leaders, meanwhile, put armed gunmen on main roads in anticipation of violence.
"Yemen is lawless today and our tribes are here to ensure that safety prevails in all circumstances," said Shaef Ali Arhabi, a tribal leader from Arhab region.
He supports the opposition, but pro-Saleh tribesman are on the streets as well.
Opposition officials rejected Saleh's proposal that they sign the agreement again on Sunday after putting their names on it Saturday.
"This is Saleh. His words are never trusted. No agreement is respected by him," said Mohammed Qahtan, a spokesman for the JMP.
An opposition youth leader accused Saleh of trying to weaken the JMP by making it "chase him from place to place" and predicted he would not sign in the end.
"The youth will not care if any signing takes place. Our demands are clear and Saleh will stand trial for all his crimes," activist Tawakkol Karman said.
Yemen, a key al Qaeda battleground and U.S. ally, has been roiled by protests for most of the year amid the background of anti-government demonstrations across much of the Arab world.
Saleh has ruled the country for 33 years.
Yemen's opposition signed the regionally brokered deal to result in his departure and end the country's grinding political crisis, opposition officials told CNN Saturday.
Previous attempts to reach a similar pact -- guided by GCC -- have come close to being finished, only to fall through.
Saleh is unpopular in many quarters of the country, but he has been a stalwart U.S. ally against terrorism.
U.S. Secretary of State Hillary Clinton said Saturday Yemen is in "trying times," with suppression and deaths of civilians.
"President Saleh needs to follow through on his commitment to transfer power. The government of Yemen must address the legitimate will of the people," she said in a statement.
Shami, the ruling party spokesman, said earlier that Saleh asked to delay the signing until Sunday because it's a national holiday.
"President Saleh will sign the GCC proposal and he asked.... days ago to delay the signing of the proposal until Sunday May 22, as this day is Yemen's unity holiday," Shami said.
CNN's Jenifer Fenton, Elise Labott and Mohammed Jamjoom and Journalist Hakim Almasmari contributed to this report.
Prayers against Abdullah Saleh
Al Ahmar fighters in Sanaa.